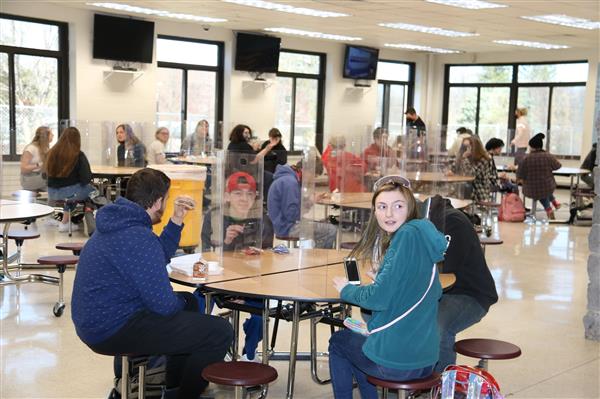 INFORMATION ON SCHOOL MEALS

Cafeteria Corner

Prices:

Breakfast K-12 -- $1.75*
Lunch K-12 -- $3.10*

* indicates the cost of ordering an entree in addition to a student's free meal, or an a la carte meal (see meal program information below).

---


Information about Port Byron Central School District's food service program

All meals and snacks served at Port Byron Central School meet New York state child nutrition and United States Department of Agriculture (USDA) guidelines.

If your child has a food allergy, please notify the School Nurse (ext. 1151 or 1321) so that the district's food service team can prepare a meal according to the student's dietary guidelines.

For product nutritional and allergen information, please contact the Food Service department at ext. 1114.



---

Online meal payment system available

Port Byron Central School District parents and guardians can now manage student meal accounts using a new online payment service provider, K12 Payment Center.

The K12 Payment Center allows parents and guardians to securely prepay for student meals and a la carte items online using a credit or debit card, view student purchases, and sign-up to receive low-balance alerts.

The new online payment center replaces MySchoolBucks, the point-of-sale system formerly used in Port Byron schools. All MySchoolBucks accounts and balances, including student information, purchase history, and profile details were transferred to the K12 Payment Center servers prior to the start of the school year.

Parents who had active MySchoolBucks accounts last year can use their existing email address and password to access their new K12 Payment Center account. Parents who did not manage a student account with MySchoolBucks can create a free account.

A free MySchoolBucks app is available for smartphone users and can be downloaded from Apple iTunes (iOS) and Google Play (Android).