Return to Headlines
Port Byron CSD Utilizing STEAM Education Like Never Before
Port Byron Central School District has taken a 21st century approach to learning with the growing inclusion of STEAM education throughout the district.
STEAM, which stands for science, technology, engineering, the arts and math, is an educational discipline that aims to spark an interest in the arts and sciences in children from an early age. At Port Byron CSD, students from lower elementary grade levels all the way up through high school are using STEAM education more than ever.
According to the University of San Diego, STEAM is so important because setting students up for future success means exposing them to these disciplines holistically in order to develop their critical thinking skills.
Not only does a STEAM framework teach students how to think critically, problem solve and use creativity, it prepares students to work in fields that are poised for growth. A report from the U.S. Bureau of Labor Statistics projects growth in STEM and STEAM-related occupations of 8% between now and 2029, compared to 3.4% for non-STEM occupations. It also lists median annual wages of $86,980 for STEM/STEAM jobs, compared to $39,810 for all occupations.
At Port Byron CSD, students of all ages are engaging in fun, innovative STEAM-related projects, such as Doreen Lupo's second grade class, who recently worked on a pollination model using LEGO kits.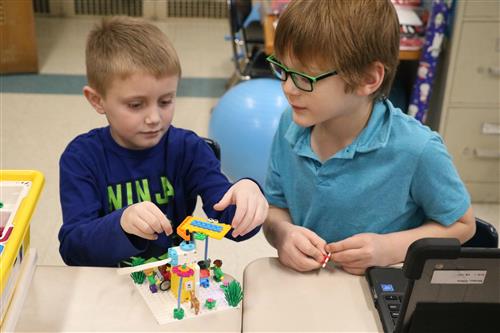 "Students were using LEGO kits to create a scientific model that would demonstrate the process of pollination. Students brainstormed the necessary components of their model – two flowers, one pollinator – constructed their model using LEGO bricks, and programmed their model so that the pollinator would move and stop at each flower," said Karen Schaub, Instructional Technology Integration Specialist at Cayuga-Onondaga BOCES.
In another example, Suzzie Stowell's third graders recently used LEGO kits to learn about engineering. Stacey Cummings' class recently participated in One Hour of Code, which is a one-hour introduction to computer science designed to show students that anyone can learn coding.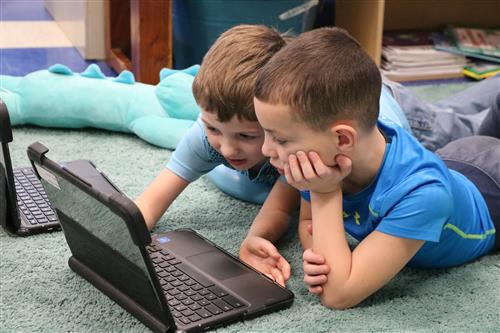 At the upper grade levels, students are building on their knowledge and continuing their STEAM education. Eric Elliot's seventh graders spend time each day in the district's Makerspace to work on coding and other STEAM-related activities.
A Makerspace is a location in which students share ideas and work collaboratively on computer and technology-related projects.
"The Port Byron CSD has made providing students more opportunities to participate in STEAM activities a priority in all grade levels," said Superintendent Mike Jorgensen. "STEAM education extends far beyond the content being taught, as it helps our students become better problem solvers, creative thinkers, and collaborators."